Double Trees Sheza Remarkable Pixie (AMHR)
DTA Sheza Remarkable Pixie (AMHA)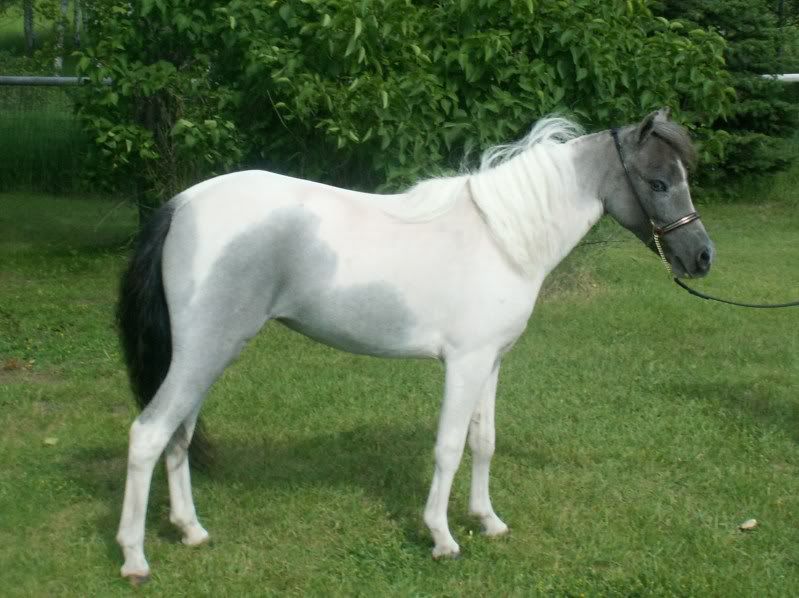 (Black pinto (tested 11/15) LWO+ w/gray gene & GORGEOUS blue eyes) 3/31/2009 33"
Sire: LaVista He's The Remarkable Man (grandson of Rowdy) Unbeaten in his single show year.
Dam: RSB Sparklin Smoke (beautiful gray granddaughter of Egyptian King) She has 46 HOF points. In 2001 she was Reserve All Star 2 year old mares)
National 2009 All Stars- Pixie is Reserve Champion in Mare Foal of Current Year-30" and under.
Pixie has a fantastic trot. Looks beautiful in a liberty class, too. Pixie is a GREAT youth mare. She has been shown by 6-15 year olds in both 4-H and sanctioned shows.
Pixie foaled a beautiful little red dun pinto filly sired by Little Kings Shambuca Buckeroo in 2015 and has been exposed to Triple K Jokers MR Perfect for a 2017 foal.
NFS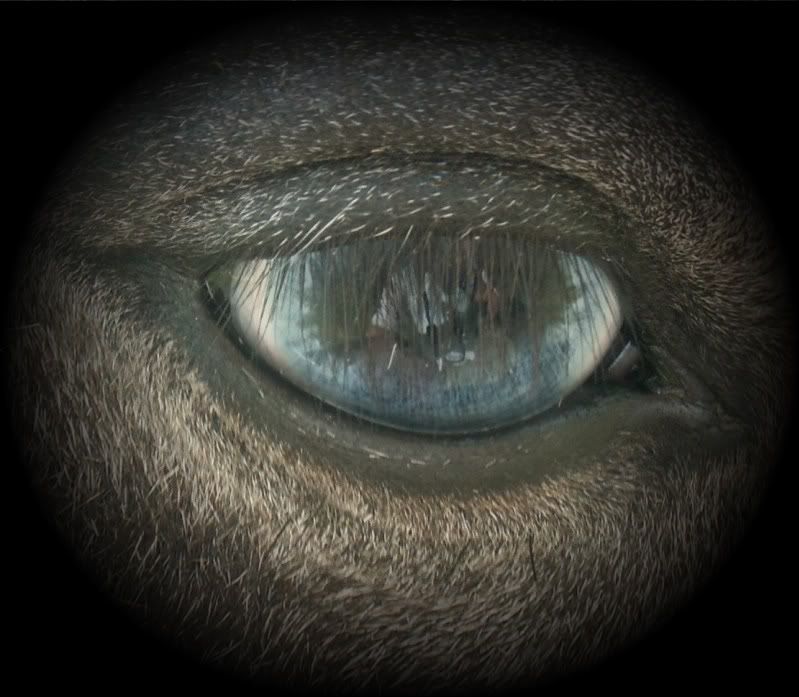 Pedigree for Double Trees Sheza Remarkable Pixie LWO Positive
Black pinto/graying gene 33"